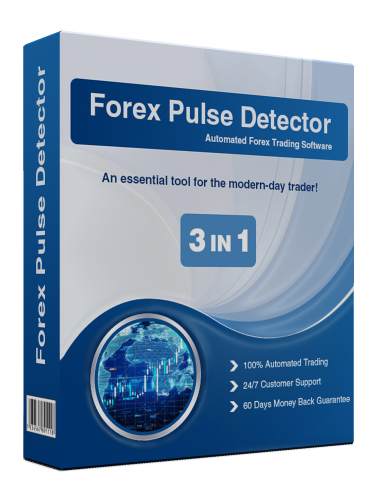 Forex Pulse Detector is developed to take advantage of the market impulse. It is equiped with several indicator sets, which helps it detect when the market will reverse. Most Forex traders hunt for exactly such conditions, since they are expected to give them that extra pips.
Our team has made a lot of research on the current market and found something very interesting: such behavior is typical for many many currency pairs! Yes, correct - this makes the Forex robot compatible with almost all pairs on the market. Forex Pulse Detector supports GBPUSD and EURGBP currency pairs at the moment. Our developers are testing and adapting the robot on other pairs. The robot will supports other pairs in future.
Forex Pulse Detector is compatible with M15 time frame. This makes it highly active, which leads to gaining pips quicker. Some traders may say that low time frames do not quarantee accuracy. Maybe, but not in all occasions: Forex Pulse Detector's special algorithms are most effective exactly on such low time frame, which is most welcome for all traders who seek for high trading activity and faster profits. Check out the Backtests and Live performance sections to see the proof of our words.
---
Forex Pulse Detector Hybrid System
Forex Pulse Detector has a Hybrid System which lets traders to trade manually by clicking two buttons BUY and SELL. Thanks to the Hybrid System all manually open trades will be managed by the robot's trading system.
Most of the trades have feeling when the market reverses but they don't know how to manage the open trades. This usually leads to big failures. The Hybrid System of Forex Pulse Detector solves this problem. Our developers have created this system to help forex traders to achieve better results.
---
Hybrid System in Action - 300 pips profit with manual trading for 7 days!
On this video the automated trading is disabled and only manual trades are allowed! The goal is to demonstrate the power of the Hybrid System of Forex Pulse Detector. For this period (7 days) the operator managed to make 300 pips profit.
---
Forex Pulse Detector Live Performance

---
Compatible with MAC and Windows operating systems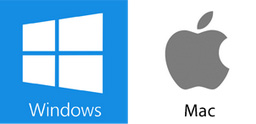 Forex Pulse Detector is compatible with MAC and Windows OS based computers. There are two different versions of the forex robot available in the member area for downloading.
If your computer's operating system is different than Windows OS, then you have to download the MAC version. The Mac version of Forex Pulse Detector practically can be used on any operating system (Windows, Mac, Linux). For more details read the user guide.
Forex Pulse Detector Features
Forex Pulse Detector has the below listed features and many other useful options.
Forex Pulse Detector Backtests
Forex Pulse Detector Buy Or Try A Demo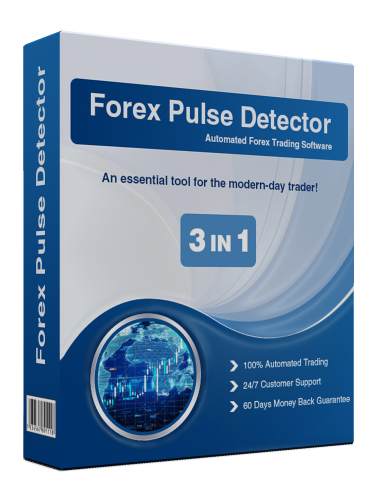 Forex Pulse Detector
$159 $129
Forex Pulse Detector
$159
$129
This is a one-time payment. You will not be required to pay any additional fees in future.
You will be able to trade on 1 real and 2 demo accounts with this license. There is a free option for trying the robot on demo accounts for one month.
Here is a brief summary what we offer with the license:
1 Real and 2 Demo Accounts
24/7 Support
Life-time Updates
60-day Guarantee
Order NOW
or
Try DEMO