NEW! Version 5.4 of Forex Trend Hunter is available for downloading! It comes with Advanced Recovery System which allows making profits even in inappropriate market conditions. The new version of Forex Trend Hunter shows better results. Check it!
Forex Trend Hunter is an entirely automated trading system for the MetaTrader 4 trading terminal, developed especially for the needs of ordinary forex traders, yet also used successfully by many professional traders.
Forex Trend Hunter is perhaps the best trend-following and long-term profitable Forex robot on the market. With its help, you can enjoy the opportunity of making several hundred pips worth of profit per single transaction.
If so far you have mainly used scalping forex robots, you would certainly be convinced that they are strongly dependent on broker trading conditions, and that the least spread widening leads to them making rapid losses: losses of your money. If you are yet another disappointed customer of Asian scalp traders, do look carefully at Forex Trend Hunter.
Forex Trend Hunter supports the following currency pairs: EURUSD, EURJPY, GBPJPY, USDCAD and USDJPY.
---
Advanced Recovery System

in the

new

Forex Trend Hunter
The new version of Forex Trend Hunter comes with an Advanced Recovery System. Advanced Recovery System is a system that allows making profits even in inappropriate market conditions. It is no secret that the forex market is very dynamic and constantly changing. Some strategies that have been profitable before are difficult to survive in such moments. Modern expert advisors must survive in all conditions. That is why Forex Trend Hunter is equipped with Advanced Recovery System.
---
Forex Trend Hunter Live Performance


---
Compatible with MAC and Windows operating systems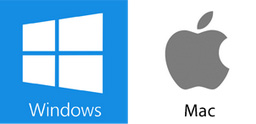 Forex Trend Hunter is compatible with MAC and Windows OS based computers. There are two different versions of the forex robot available in the member area for downloading.
If your computer's operating system is different than Windows OS, then you have to download the MAC version. The Mac version of Forex Trend Hunter practically can be used on any operating system (Windows, Mac, Linux). For more details, read the user guide.
Forex Trend Hunter Features
Forex Trend Hunter has the below listed features and many other useful options.
Forex Trend Hunter Backtests
Forex Trend Hunter Buy Or Try Demo
Forex Trend Hunter
$159 $129
Forex Trend Hunter
$159
$129
This is a one-time payment. You will not be required to pay any additional fees in future.
You will be able to trade on 1 real and 2 demo accounts with this license. There is a free option for trying the robot on demo accounts for one month.
Here is a brief summary what we offer with the license:
1 Real and 2 Demo Accounts
24/7 Support
Life-time Updates
60-day Guarantee
Order NOW
or
Try DEMO
No. It is not hard. Even it is easy to use. We will give you detailed and complete instructions how to download, install and run Forex Trend Hunter.
The minimum amount of money you need to get started is $500. But of course you can test Forex Trend Hunter with a demo account first. You can open a demo account with deposit $5000 or $10000 and you can test Forex Trend Hunter for a few weeks until you believe of its power.
No. There aren't any additional costs or charges. Future updates and support are free to all of our customers.
Yes. We offer 60 days money back guarantee. You can ask for refund within 60 days after the purchase date. If you are not satisfied with robot's performance we will return your money.
Yes. We provide customer support. But we believe you will not have any problems because Forex Trend Hunter is easy to use and configure.
Yes. This is the goal of Forex Trend Hunter. It trades for you no need to be always in front of your computer to check its work. Just spent a few minutes per day to check your profit.
This depends to the current market conditions. It is possible to have a few trades per day, but at the same time it is possible to have none.
Yes. Forex Trend Hunter is compatible with all Brokers which offer MetaTrader4 terminal.
Yes we offer a demo version. Everyone can test all of our forex robots for one month on demo accounts completely free.
We recommend stable internet connection because it is really important. The EA should be always connected to the broker. The computer hardware must work without interruptions 24 hours a day from the market opening on Monday to the market closing on Friday.